Closing Time...or.... WB and Buffy do it again
Yeah, Sero once said, "What's Closing Time?"
According to the NYS regs, many streams are open past October 15th, but most streams in the great state of New York close today and the clock was ticking...
http://www.youtube.com/watch?v=EAS-pvQ06s4
I estimated I would have about 1 1/2 hours of daylight.
The 1st bow took a Buffy Special...And you can check the time and date on my Timex...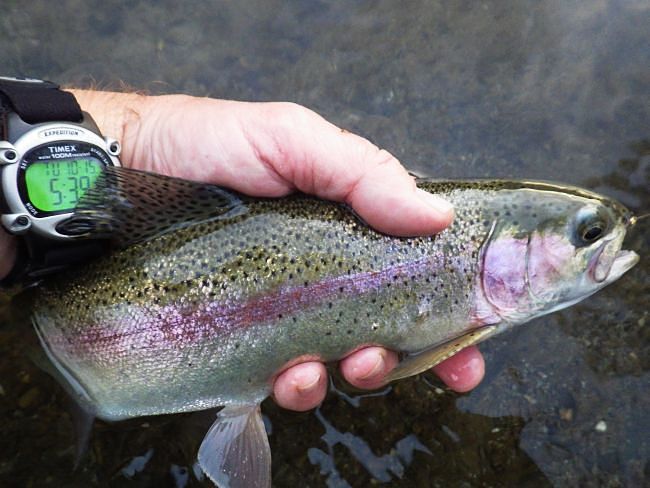 I had a few more hits and then all hell broke loose when another bow tried to demolish a WB Peacock Wonder....
So...is it really "Closing Time?"